Super-premium, limited edition sake
Not available in Japan, UK only

Junmai Daiginjo

Tatenokawa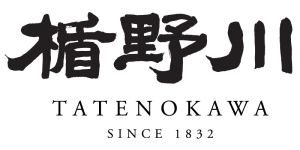 ROKA 15 Anniversary Limited Edition Junmai Daiginjo
A limited edition, premium sake made exclusively for London's ROKA restaurants by the renowned sake producer, Tatenokawa, using locally grown, organic Dewasansan rice polished to 15%.
ROKA 15 is elegant and silky-textured with sumptuous fruit aromas and flavours of pineapple, melon, watermelon and subtle stoned fruits like apricot and prune. It is medium-bodied, with delicately balanced acidity, a subtle & silky delivery and a clean finish. Crucially it is the perfect accompaniment to ROKA's signature robata dishes. A limited edition of 1000 bottles only.
2019 marks the 15th Anniversary since ROKA restaurants first opened in London. To celebrate ROKA has collaborated with premium sake brewers, Tatenokawa, to create a bespoke sake that, until now was only available in ROKA restaurants but now available on tengusake.com at 50% off list price (until the restaurant re-opens, profits going to ROKA).
Tatenokawa, located in northern Yamagata Prefecture, produce only premium Junmai Daiginjo sake and for ROKA they have used 100%, locally-grown, organic Dewasansan rice, polishing it all the way to 15% to mark this auspicious anniversary. The delicate polishing process takes over 300 hours (12.5 days) and leaves only the pure kernel of the rice grain resulting in a fine-grained and delicately-balanced sake.
Fruity and easy to drink with balanced umami and a rich body, ROKA's 15 year anniversary Junmai Daiginjo is particularly suited to ROKA's signature robata style and so will pair well with BBQ, food with robust spices, rich & creamy dishes as well as a wonderful sake to enjoy by itself.
Find out more about the ROKA 15 story in our blog post.
Ingredients: water, rice, koji, yeast
ROKA 15 Storyboard: from inception to final product