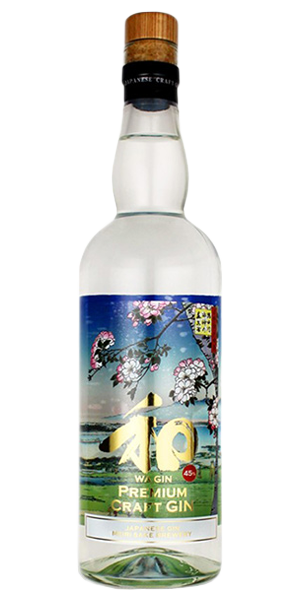 Premium Craft Wa Gin
£67.5
Premium Japanese craft gin made from a 10-year-aged Japanese sake base & citrus botanicals.
Earn 33.75 Reward Points
£67.50
Profile
Founded in 1950, Meiri Shurui is a relatively new producer with, up until recently, a focus on Japanese sake, shochu and liqueurs. WA Gin is their first non-Japanese style spirit.
Wa Gin's base spirit is shochu, distilled from Japanese sake, and then aged for 10 years. Seven botanicals are used including juniper, orange peel, lemon peel and cinnamon.
Strongly citrus driven with an unbelievably smooth texture (from the sake base). On first impression WA Gin reminds you of creamy, chocolatey orange. The profile is tight, exotic with a velvety smooth finish.
Production Methodology
Rice is first fermented into sake in the standard method. This sake is then distilled into shochu and aged for 10 years in stainless steel: this forms the gin's base spirit. This base spirit is then re-distilled and aromatised with botanicals.
Juniper
Orange Peel
Lemon Peel
Cinnamon
Tips
Due to the strong influence of citrus WA Gin can be used as an aromatiser to accentuate citrus aromatics in your cocktail. Try in a Negroni without the orange twist.
The 10-year-old sake base spirit gives extra extra flavour, complexity but, most of all, a creamy & smooth texture.