Events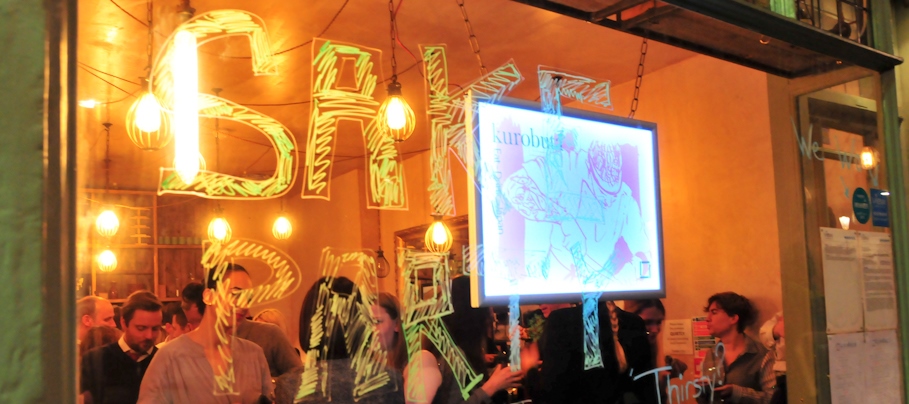 Sign up for our newsletter to get all the latest news!
Throughout the year our Director and Sake Specialist, Oliver Hilton-Johnson, is involved with all sorts of sake events and presentations. You can find all the latest event info here!  Oliver is the Sake Educator for the British Sake Association and he also does private sake events for clients throughout the UK. If you're interested in hosting an event yourself, contact us!
---
UPCOMING TENGU SAKE EVENTS
 1. 25th September – ROKA 15 dinner at ROKA Mayfair, London (SOLD OUT)

At the end of March we launched the ROKA 15 Junmai Daiginjo sake from Tatenokawa, a bespoke own-label product only available in ROKA restaurants in UK.  You can read about it here.
Throughout the year we'll be doing some exclusive paired dinners and Masterclasses, a list of which can be found here – pop them in your diary now to save the date!
This is the second in the series, a paired menu at ROKA Mayfair where our Director, Ollie, will be on hand to guide you through the selection of sakes from Tatenokawa brewery.
Check out the menu!
Date: Wednesday 25th September
Time: 6pm
Location: ROKA Mayfair, 30 N Audley St, Mayfair, London W1K 6ZF
SOLD OUT
—————————————————
 2. 27th September – Japanese sake & cocktail tasting at CV22, Rugby
To celebrate the Rugby World Cup CV22, based in Rugby, are holding a series of Japanese events in the secretive 'Inside The 22' bar. We'll be there on 27th to run through some of our sakes and spirits. Ticketed event, Japanese canapes included.
Date: Friday 27th September
Time: 6pm – 9:30pm
Location: Inside CV22, No. 2 Lawrence Sheriff Street, Rugby Warwickshire. CV22 5EJ
Contact the CV22 team for details
01788 221408
team@cv22rugby.com
—————————————————
 3. 29th September – Annual Hedonism World Sake Day Tasting, London
Celebrate World Sake Day with leading sake experts at Hedonism Wines on the 29th September from 13:30-17:00.
We are thrilled to announce the fifth annual Hedonism Wines & House of Sake International Sake Day tasting. Guests will be able to enjoy over forty different premium sakes from across Japan. Many of the sakes will be poured by representatives of the respective breweries, making the tasting a unique chance to discover even more about your favourite brews.
Date: Sunday 29th September
Time: 1:30pm – 5pm
Location: Hedonism Wines, 3-7 Davies St, Mayfair, London W1K 3LD
Price: £35, with £15 redeemable against any purchase of sake on the day of the tasting
Last few tickets available
Book via Hedonism
—————————————————
 4. 1st October – World Sake Day Tasting at Koji, Parson's Green, London
To celebrate World Sake Day, dine at Koji and receive a free sake flight and have a chat with our Director, Oliver.
Date: Tuesday 1st October
Time: 6pm onwards
Location: Koji, 58 New King's Rd, Fulham, London SW6 4LS
Book via the restaurant
020 7731 2520 or Online
—————————————————
 5. 29th October – ROKA 15 Years Sake Masterclass at Roka Aldwych, London

The fun continues!
2019 marks 15 years of ROKA and what better way to suitably celebrate than with a descriptive sake masterclass featuring a choice range of premium pours, carefully selected to perfectly pair with a parade of signature dishes. You'll also be able to try the sake we made exclusively to mark ROKA's 15th anniversary – details here
Spaces are extremely limited, so be sure to get in quick! Tickets are priced at £40 per person and can be purchased via the included link. Price is inclusive of sake, canape menu, VAT and service charge.
Date: Tuesday 29th October
Time: 5:30pm – 7pm
Location: ROKA Aldwych, 71 Aldwych, WC2B 4HN London, United Kingdom
Tickets on sale – book here
---
ON THE HORIZON (SAVE THE DATE, DETAILS TO FOLLOW)
7th December – Christmas sake tasting at Bottle Apostle (95 Lauriston Rd, London E9 7HJ)
16th December – British Sake Association Christmas Tasting
---
Recent Events
Previous event have included:
Sake and temperature Masterclass
Event at Salmonini, London
August 2014 & 2015 – How to: be a connoisseur of sake at Wilderness Festival
Cook along and sake paring with Scott Hallsworth at Wilderness Festival
July 2014 – Sake Experience at Hyper Japan, Natsu Matsuri with Tacochu
How to: Explore Japan (via its museums), Soho, London
Sake a Cheese pairing at La Cave a Fromage
01/10/13 – Taste of Sake night
'Meet the brewer' tastings
"Science of Sake" at the Science Museum
Sake and modern European food tasting
Louis Vuitton private party