Events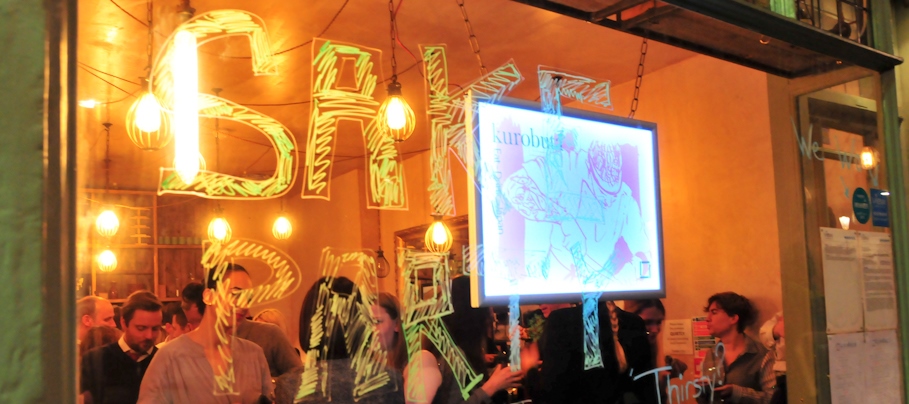 Sign up for our newsletter to get all the latest news!
Throughout the year our Director and Sake Specialist, Oliver Hilton-Johnson, is involved with all sorts of sake events and presentations. You can find all the latest event info here! Oliver is the Sake Educator for the British Sake Association and he also does private sake events for clients throughout the UK. If you're interested in hosting an event yourself, contact us!
---
UPCOMING TENGU SAKE EVENTS
We're back with live events! A couple of intro to sake events to ease us into things before Christmas…
1. 25th November – Sake Tasting Event at Katsute 100, Brick Lane, London
A one hour introduction to sake session where you'll get to try six different and diverse sakes, guided by our Director and Sake Specialist, Ollie. A steal at a mere £20pp!
Date: Thursday 25th November 2021
Time: 7pm – 8pm
Price: £20pp
Location: Katsute 100, 147 Brick Lane, London E1 6SB
---
2. 8th December – An introduction to Japanese Sake at Moreton Wine Merchants, Moreton-in-Marsh, Gloucestershire
Our Director & Sake Specialist will be hosting a 1-and-a-half our sake tasting at Moreton Wine Merchants in Moreton-in-Marsh. Guests will have the chance to try five very different styles of sake, each carefully paired with some delicious nibbles.
If you want to discover what sake is all about then this is the event for you!
Date: Wednesday 8th December 2021
Time: 6:30pm for 7pm – 9pm
Price: £35pp
Location: Moreton Wine Merchants, Moreton-in-Marsh, Gloucestershire GL56 0AH
---
---
ON THE HORIZON (SAVE THE DATE, DETAILS TO FOLLOW)
…coming soon in 2022…
---
Recent Events
Previous event have included:
Sake and temperature Masterclass
Event at Salmonini, London
August 2014 & 2015 – How to: be a connoisseur of sake at Wilderness Festival
Cook along and sake paring with Scott Hallsworth at Wilderness Festival
July 2014 – Sake Experience at Hyper Japan, Natsu Matsuri with Tacochu
How to: Explore Japan (via its museums), Soho, London
Sake a Cheese pairing at La Cave a Fromage
01/10/13 – Taste of Sake night
'Meet the brewer' tastings
"Science of Sake" at the Science Museum
Sake and modern European food tasting
Louis Vuitton private party