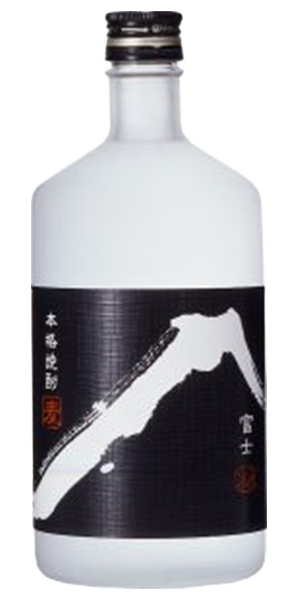 Low ABV, 100% Mugi Shochu made from the famous waters of Mount Rokko in Hyogo Prefecture, Japan.
Earn 15.00 Reward Points
£30.00
Profile
White Fuji is a low ABV, 100% Mugi Shochu (100% Barley Shochu) made with the famous waters of Mount Rokko in Hyogo Prefecture, Japan. It's a refreshing, light & easy-drinking style where the flavours of the barley are subtle & delicately poised for smooth-sipping.
Production Methodology
Shochu is made (mainly) with a two step fermentation and then distillation. The first fermentation is very similar to sake production, in so much as you have water, koji (usually white koji), rice & yeast that goes into a moto (yeast starter mash). Then after fermentation is established (about 5 days), the primary ingredient (in this case barley) is added and allowed to ferment for another 7-14 days. Filtration and distillation follow thereafter.
White Fuji, however, takes a leaf out of the Oita Prefecture playbook and uses 100% barley, that is to say the ingredients for the moto are water, white koji grown on barley (not rice), barley (again, not rice) & yeast. This means the delicious, barley flavours are at the forefront of this shochu.
Tips
Enjoy on the straight, on the rocks or, mixed with cold or hot water (1:1).