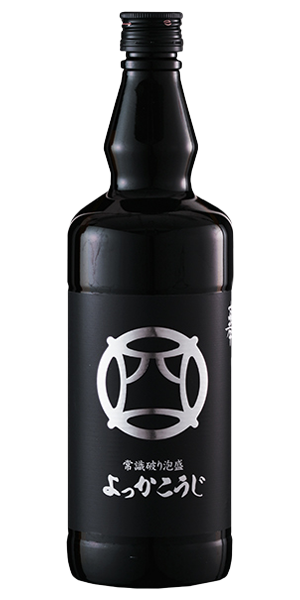 Rich, complex, full-bodied and whisky-like Awamori from Okinawa, Japan.
Earn 25.00 Reward Points
£50.00
Profile
This is a stunning and complex Awamori from Chuko distillery on Naha Island, Okinawa, Japan. Awamori is the traditional spirit of Okinawa and Chuko have been making it since 1949.
Hints of pear, green apple and rose with a rich body, a smooth, luxurious texture and a long, involved finish. Whisky-like.
Production Methodology
Awamori is made from long grain Thai rice which is inoculated with black koji mould, fermented and then distilled, usually in a pot still.
The koji-making process usually takes two days but 'Yokka Koji' means 'four-day koji'. Additionally, normal Awamori koji production results in the koji turning black when it spores making it less effective at breaking down the rice; however, with Yokka Koji, the resultant koji is not allowed to spore and so is pristine white! These techniques are laborious, requiring overnight monitoring but the rewards are worth it: a rich and layered awamori full of umami and complexity.

Tips
Try using this like a whisky, it makes an amazing sour
The four-day Koji makes this so complex but its delicate, it rewards very gentle treatment in a cocktail