Kumesen G.E.M.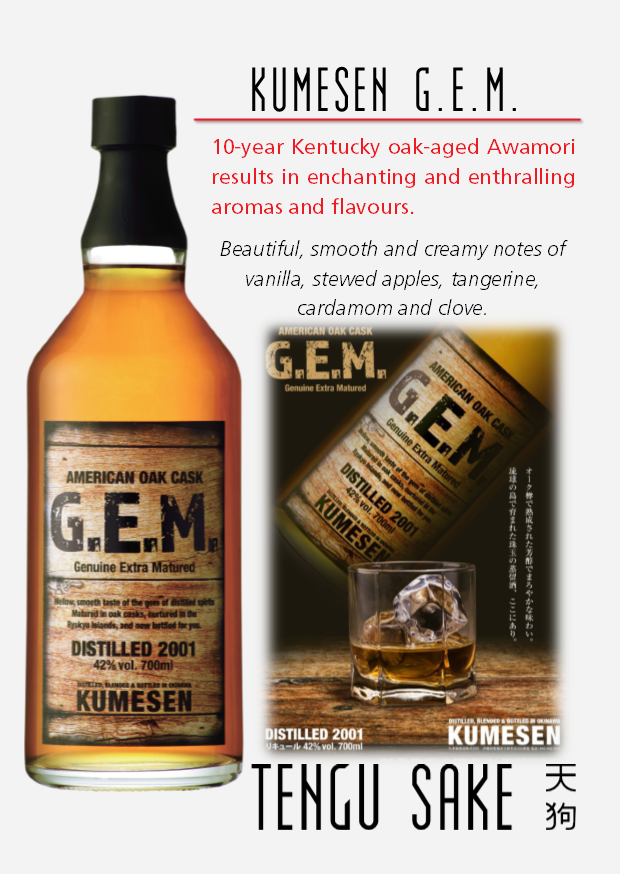 Kumesen G.E.M. – Profile
Kumesen is one of the most famous Awamori producers in Japan and G.E.M. (Genuine Extra Matured) is a ground-breaking product. The liquid is a blend of two reserve Awamori, a 1997 and a 2001 that are then co-matured for a further 10 years in second use bourbon barrels imported from Kentucky, USA.  Japanese Pappy? You decide.
Extensive ageing and the two Awamori blend have given this beautiful spirit smooth and creamy notes of vanilla, beeswax and a lingering and luxurious finish. Stunning balance and a clean finish of cloves, cinnamon and tangerine peel makes this as compelling as it gets.
Download full Kumesen G.E.M. tech sheet
Kumesen G.E.M. – Cocktails
Coming soon…
Kumesen G.E.M. – Videos
Coming soon…