Masahiro Okinawa Gin Recipe No 1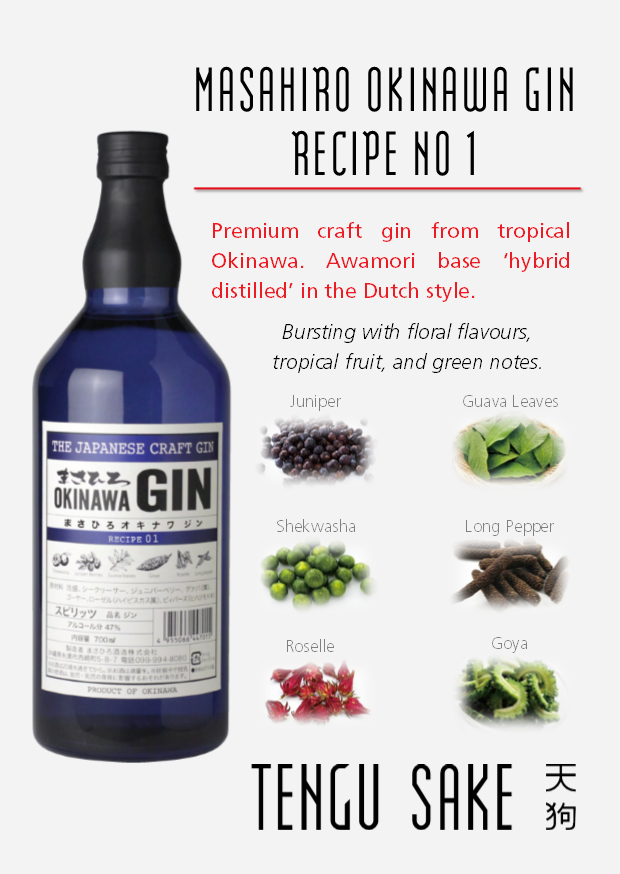 Masahiro Okinawa Gin Recipe No 1 – Profile
Masahiro distillery has been on the tropical southern island of Naha in Okinawa Prefecture, Japan since 1883. Their expertise lies in Awamori, Okinawa's traditional spirit, so it is only natural that Okinawa's first craft gin be made from an Awamori base.
Masahiro Okinawa Gin Recipe No 1 has botanicals including roselle (from the hibiscus family), guava leaves, and long pepper, but the most interesting addition is goya, the green, bumpy Okinawan bitter melon. At 47% ABV, it's bursting with floral flavours, tropical fruit, and green notes from the bitter melon.
Download full Masahiro Okinawa Gin Recipe No 1 tech sheet
Masahiro Okinawa Gin Recipe No 1 – Cocktails
We worked with David Wriggley, formerly of Tokotsu Ramen fame, to come up with some superb, tropical style cocktails to go with the Okinawan gin. We found that citrus tends to mute the earthier components of this gin and that Rickys provided a really refreshing alternative to G&Ts.
Masahiro Okinawa Gin Recipe No 1 – Videos
Coming soon…