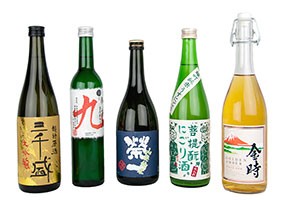 Full and Funky Sake Selection
£157
Earn 78.5 Reward Points
£157.00
Some of the most exciting and unique sake from our line up
Wow, there are some interesting sake here! We have the driest one, the funkiest one, the cloudy one, the ancient one and the aged one all in one selection! If you want to discover how diverse sake can be, look no further than here; this selection is guaranteed to blow your mind.
Each case contains:
Each one of these sake will delight and surprise your taste buds! Go on a voyage of discovery with the Full and Funky Sake Selection.
Allergens: Heavenly Brew & Golden Amber my contain gluten (discover why).