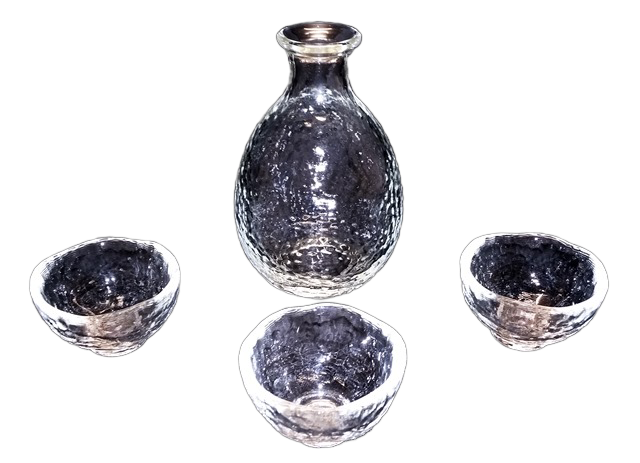 Earn 27.00 Reward Points
£54.00
Tired of serving your premium, chilled sake out of stoneware or a bottle? Try this lovely glass sake set and add a touch of sophistication and grace to your sake experience.
Made in Japan, this sake set consists of one glass tokkuri and three glass ochoko and comes packaged in a presentation box, just in case you fancy giving it as a gift.
If you're looking for sake to serve in your new set, check out our Ginjo and Daiginjo sakes, these are sakes that are usually served cold. You can find the sakes we recommend having cold by navigating to our sake shop and clicking on the 'cold' pictogram. 

Details
Size/mm (carafe)          H123 W80 (widest point)
Weight (carafe)             272g
Capacity (carafe)         approx. 250ml
Size/mm (cup)               H45 φ62
Weight (cup)                  80g
Capacity (cup)              approx. 45ml
Material                         glass
Maintenance / Directions for use
-Wash in warm, soapy water
-Do not scratch with hard brushes
-Safe to use with hot water
-Not dishwasher proof