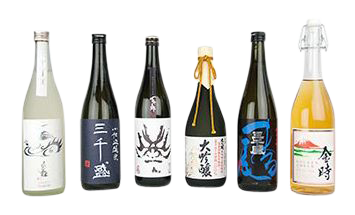 Ichiban Sake Selection
£1137.6
Earn 568.80 Reward Points

Number 1 - the best of the best
The Ichiban (meaning number one in Japanese) Sake Selection brings a selection of our very top quality sake into one 6-bottle case. This selection represents the pinnacle of the brewers' craft: complex and layered Junmai Daiginjo and Daiginjo, super limited-edition sake and a delicately aged Koshu.
Each case contains:
Noguchi Limited Edition 01 2018 Vintage – very limited edition from "God of Sake" Noguchi Naohiko using the best rice money can buy.
Gozenshu Tokutou Omachi 2.2 – an absolutely spectacular Junmai Daiginjo made from the best Omachi rice available in Japan.
Tatenokawa 18 "EIGHTEEN" – ultra premium Junmai Daiginjo from Tatenokawa. Think: Ultra premium. Superbly balanced tropical fruits.
Snowy Peak – a limited edition, limited run Junmai Daiginjo from Kimura Shuzo. Think: luscious with great balance between flavour & aroma.
Rare Brew – a delicate and dry Junmai Daiginjo from Michisakari. Think: clear, dry, refreshing.
Golden Amber – a rich, 12-year aged Junmai Koshu from Hayashi Honten. Think: deep, rich, layered, mature, complex.
The Ichiban Sake Selection is one to wow your friends or simply to explore the upper echelons of sake making. It also makes a wonderful and generous gift.