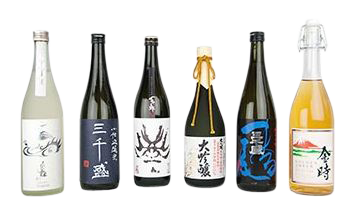 Niban Sake Selection
£382.5
Earn 191.25 Reward Points
£382.50
Number 2 - superb quality sake at more affordable prices
We've recently added some pretty serious sakes to our portfolio which has pushed up the price of our Ichiban Selection. Ichiban means 'number one' so we can't really compromise (it's got to be the best we have to offer!) so if you want the best of the best then do head over and check it out; however, if you still want excellence then this new Selection, our Niban Selection is a great choice.
The Niban Sake Selection brings some of our best quality sake into one case. Daiginjo & Junami Daiginjo with a couple of exotic Junmai makes this an exciting foray into some superb sake.
Each case contains:
The Niban Sake Selection allows you to try some delicious sake from the top end of our range.
NB – Noguchi Junmai Daiginjo 2018 Vintage is a namazake (unpasteurised sake) and so must be kept refrigerated until enjoyed.