Tengu Sake is featured in Aga Living this Autumn! One of the best things to do with an Aga, surely, is to warm your sake on a cold day, so being featured in the Autumn addition is perfectly apt! If you want to learn more about which sakes should be warmed and how to do it, check out this blog post.
Otherwise click on the image to see the full article.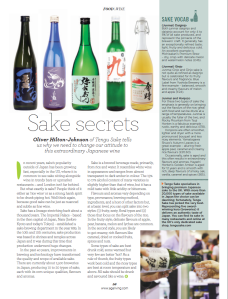 The full magazine can be found on the Aga Living website.