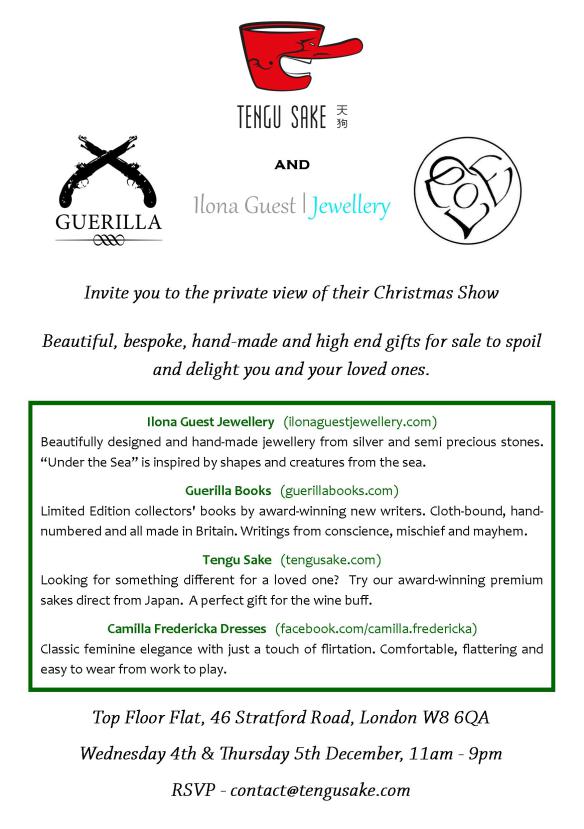 Come and enjoy our Christmas Show! We've got together a group of like-minded individuals to put on a fantastic show. Fabulous jewellery, beautifully bound books, stunning dresses and, of course, delicious sake! Pop in any time between 11am and 9pm for a glass of sake/wine and perhaps you'll find that perfect gift!
Three of our sake will be available to buy with up to 15% off:
Golden Amber (£65 reduced to £55.25)!
Velvet Mist (£58 reduced to £49)!
Rare Brew (£38 reduced to £32.50)!
Gift wrapping available, hope to see you there!
Order any sake in advance and collect on the day (no shipping charge!)
If you would like any other sake from our website you can order in advance, have it delivered to our show and then collect it on either the 4th or the 5th December. If you would like to order any sake for collection, please email orders@tengusake.com with your request. Gift wrapping available at an additional £5 per bottle.
Deadline for collection orders is Monday 2nd December