Tengu Sake has been nominated for an International Wine Challenge Merchant Award – Innovator of the Year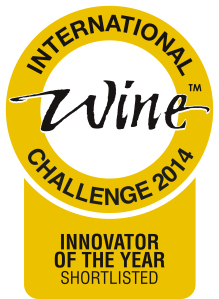 I am absolutely thrilled that Tengu Sake has been nominated for this prestigious award. I started this company about a year ago because I wanted to bring fantastic sake into the UK and make it available and accessible to a non-Japanese-speaking audience. I had lost count of the number of times I had been frustrated with the lack of clear descriptions, tasting notes, etc. available for sake – you literally had to be a expert to understand what the sake you were holding in your hand might taste like – to me that just seemed crazy! I started Tengu Sake to address this (and other!) issues and it is reassuringly awesome that by being shortlisted for this award, other's recognise our efforts. This the first time a sake company has ever been shortlisted (these things, naturally, are dominated by the wine trade) so I'm delighted we're in there, reppin' the sake industry!
For those of you that don't know, The International Wine Challenge is the world's most rigorously judged wine competition and has long been a champion of giving sake the recognition it deserves. They introduced sake judging in 2007 and, since then, it has grown to become the biggest sake competition outside Japan, attracting over 700 entries in 2014 (I actually judged for the first time this year but more on that in another blog!).
They also run awards for merchants, there are 16 award categories open to retailers and wholesalers alike.  You can find the full shortlist, us included, for all the awards here.
As you can see we're up against serious competition – some 'big boys' in wine – as I said, this is the first time a sake company has been up for an award (possibly the first time any non-wine company has been) but fingers crossed: who knows.
The results are all announced at an awards dinner on 16th July. Wish me luck!