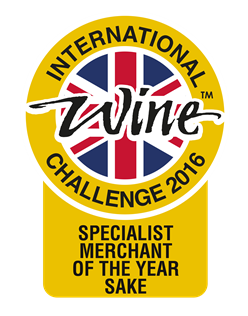 We won!
I am truly honoured to announce that last Thursday, at a glitzy awards ceremony in London, Tengu Sake won the International Wine Challenge (IWC) Merchant of the Year for Sake 2016.
It is absolutely fantastic to be recognised for all the hard work we do promoting and educating. The International Wine Challenge has been judging wine for 33 years (sake for 10) and is accepted as the world's finest and most meticulously judged wine competition. For the Merchant Awards, competition is fierce and the bar is set very high so it's a real achievement and one I'm very proud of. We will continue to bring fantastic sake into the UK and engage people with what, to me, is one of the most exciting drinks in the world.
A big thank you to all our customers for their patronage and support over these years. When I first started Tengu Sake in 2013 I never thought it would grow into something that could compete with the 'big boys' at this kind of level, it is most humbling. KAMPAI!
Pics from the night