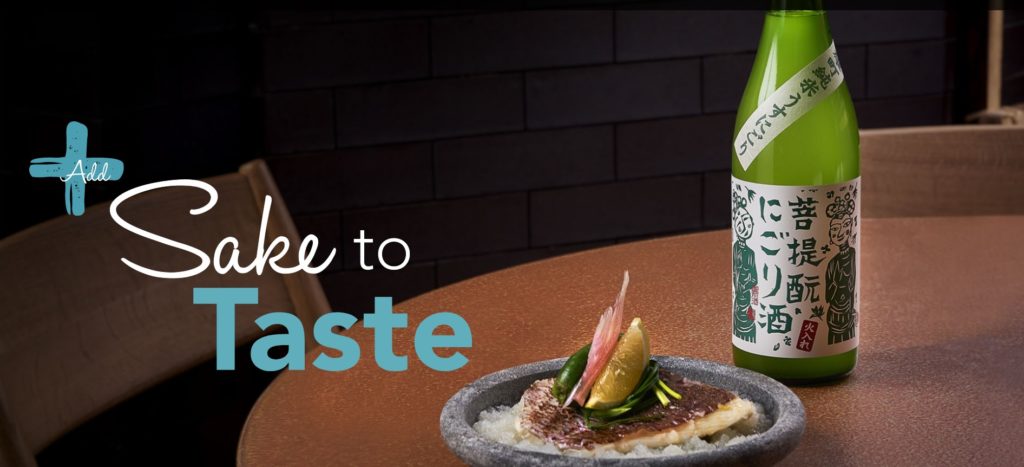 Add Sake to Taste
from 14th February to 18th March 2022
JFOODO (Japanese Gov sake promotion peeps) have partnered with around 20 restaurants – Japanese and non-Japanese alike – and five of the UK's top sake importers (yours truly being one of them). Together we've developed out-of-this-world sake pairings with some wonderful dishes.
To whet your appetite, allow me to tell you about some of the pairings & restaurants I've been involved with:
(more…)

Prepare to have your taste buds tantalised! Along with our buddies, The Oystermen (Observer Food Mag. Restaurant of the Year 2019), we've put together a special sake & seafood experience for you to enjoy in the comfort of your own home.
I'm really excited about this! Having done sake & seafood pairings at The Oystermen before, I know it's going to absolutely fantastic. Order early to avoid disappointment.
Appetisers
all paired with Pearl Sparkling Junmai Daiginjo
8x Fresh Maldon Rock Oysters to Shuck at home
With toppings for you to add…
Champonzu / Smoked Herring Caviar & Wasabi / Calamansi & Kosho
&
Sea Bream Ceviche, Benito Vinegar, Lime, Spring onions, Chilli, Coriander & Crispy Shallots
Smoked Mackerel Paté, Honey Pears, Mixed Wafers
White Miso Cured Trout, Plum Sauce, Puffed Rice
***
Main to Finish on the hob
paired with Gozenshu "Rocky Mountain" Junmai Bodaimoto
Hand-Picked Dorset White & Brown Crab Meat Ragu, Hand Made Gnocchi, Garlic & Chilli
***
Pud
paired with Genroku Redux
Tahini & Ginger Panna Cotta, Crispy Sesame
Delivery / Click and Collect
Available Dates: 10th, 11th, 12th, 13th; 17th, 18th, 19th, 20th March.
Postcodes for delivery are: SW1, SW2, SW4, SW3, SW7, SW8, SW9, SW11, W1, W2, W9, NW1, NW3, NW5, NW8, WC, EC, N1, N7, N5, E8, E1, E2, E3, E14, SE1, SE5, SE8, SE11, SE14, SE15, SE16, SE17, SE24.
Click and collect for any areas outside the delivery postcodes.

A new lockdown brings a new slew of online tutored tastings!
We've got three brand new sessions to take us up until the end of the lockdown on 2nd December (let's see how that statement dates).
Take advantage of our 15% sale and order your sakes now. If you want to join any of the below tastings just ping me an email at contact@tengusake.com, each tasting lasts about an hour and is at 7pm.
Wednesday 18th November – Sake Basics
It's been a while since I did an absolute basics for sake so, if you're new to sake and just want to find out more then this is the session for you! You don't even need to order any sake for this one, just tune in and find out about sake. Of course, if you'd like to then a glass or two of sake would be most welcome. To join in just click on the link below on 18th at 7pm!
Zoom Meeting Details
7pm
https://us02web.zoom.us/j/83397457797?pwd=M1NFSUI4NVZYbXZWUVNNY0x2R0xLZz09
Meeting ID: 833 9745 7797
Passcode: 395819
Wednesday 25th November – Heating sake
I've done a couple of tutorials on warm sake recently but, for this one, I'd really like to focus on the mechanics: how to warm sake up and what vessels to choose. Microwave vs saucepan, wine glass vs sake cup…
…what will be the winner? For this tutorial we will be tasting Kimura Shuzo's Fukukomachi "Gentle Breeze" Junmai Ginjo. Send me an email to get the Zoom link.
Wednesday 2nd December – Koshu
"Sake doesn't have any vintage!" is something we get told a lot but did you know that's not always true?
Aged sake, what's it all about? Grab a bottle of Michisakari's Aperitif, join me and find out! Send me an email to get the Zoom link.
How to join in
The link for the first tutorial (sake basics) is above. For the following two, order your sake and then simply email contact@tengusake.com letting me know which session(s) you're interested in.
As always, you can join any tutorial without purchasing the sake, there is no obligation to buy. All tutorials are free.

Now we're fully restocked (phew! Sorry about that folks) it's time we got our online sake tastings programme going again.
We've got four fantastic new sessions scheduled on Wednesdays at 7pm – 8pm through September and October. Order your sake while and sale is on and join in!
Wednesday 16th September – Warm Sake
"What temperature do you drink sake?" is one of the most common questions I get asked. For this tasting we'll be looking at two quite different sakes – Silent Forest and Evening Sky – allowing us to understand what affect temperature has on the different aspects of each sake. How does it alter the sake' profile? How it affects perceptions of dryness, acidity, umami, etc. and what food do these sakes pair with at the different temperatures?
Wednesday 30th September – investigating nigorizake (cloudy sake)
Nigorizake is a style of sake that has some fermented rice left over in the sake as not all of it has been filtered out. Some nigorizakes can be thick and rich, some light and delicate. Here we'll be trying two contrasting sakes – Moonlight and Misty Mountain – and talking about what makes them different.
Wednesday 14th October – pairing sake with food (vol 1)
Pairing sake with food is a huge topic which we can only hope to scratch the surface of with an hour's tasting. We will be focusing on examples of a dry sake and a fruity sake and how to match foods with both. The sakes we'll be trying are Stream and Heavenly Brew. We will also suggest foods to pair.
Wednesday 28th October – pairing sake with food (vol 2)
In our second sake pairing tasting, we'll be looking at umami and how that plays a role when it comes to matching with food. The sakes we'll be trying are Tatenokawa Phoenix and Genroku Redux. We will also suggest foods to pair.
How to join in
Order your sake and then simply email contact@tengusake.com letting me know which session(s) you're interested in.

The last round of online tastings proved popular so I thought we'd run another four after next week's. Thus far the lectures accompanying the tasting have been somewhat technical so I wanted to take the opportunity to focus more on tasting and on fundamentals (there'll still be some 'meat' for the geeks out there!). These next sessions, therefore, will focus on some of the major categories of sake (future sessions will continue this theme).
Newly scheduled tastings (fortnightly):
All the tutored tastings will focus on sake tasting using the SSI Kikisake-shi methodology, themed around the chosen topic, start at 7pm and run for approximately 45 minutes.
Order now with discount coupon
All the sakes for the newly scheduled tastings are discounted 20%, all you need do is put the sakes you want in your cart and enter the coupon code "tastings2". The 20% discount will be applied to the appropriate items in your cart.
Sign up
To sign up for any of the tutored tastings simply email contact@tengusake.com letting us know which session you're interested in.

I thought it would be fun to do some tutored tastings online via Zoom so I've put together a little timetable of four online sessions, one per week, starting at 7pm, from 15th April so everyone has plenty of time to order the sake.
All the tutored tastings will focus on sake tasting using the SSI Kikisake-shi methodology, themed around the chosen topic.
Get involved – order now
Our sale lasts until 14th April so make sure you take advantage and order plenty in advance if you'd like to join one of our tutored tastings. Deliveries can be slightly erratic in the current Coronavirus climate so make sure you allow plenty of time for delivery!
Get involved – sign up
To sign up for any of the tutored tastings simply email contact@tengusake.com letting us know which session you're interested in.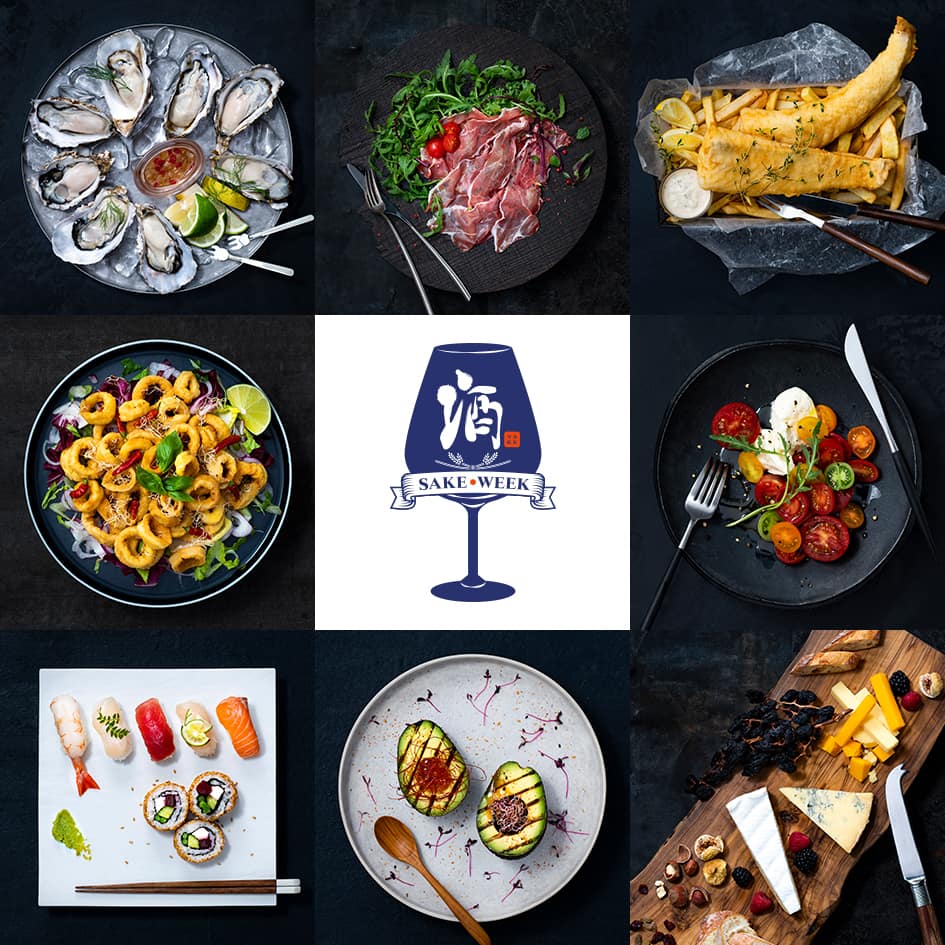 Get ready to toast 2,000 years of Japanese tradition and culture this month with the exciting launch of the first ever London Sake Week.
Update – map added! (scroll down)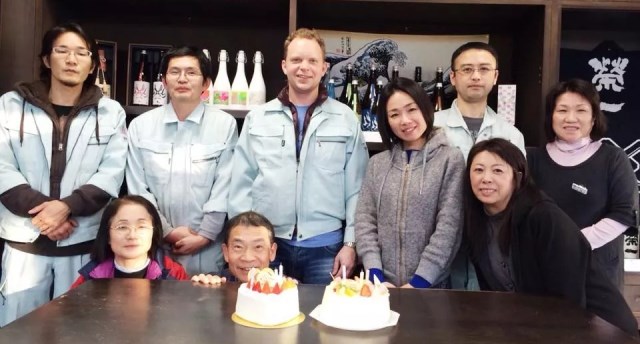 Earlier this year I had the fortune (and, frankly, honour) to intern in Hayashi Honten brewery, Gifu Prefecture.
My gracious host for this two-week period was Rieko Hayashi, an inspirational lady and the President of Hayashi Honten. Hayashi-san generously opened her home to me and had me to stay with her and her family, whilst I spent the two weeks 'in the thick of it', elbow deep in sake under the watchful eye of Master Brewer, Sakai-san.
It was, needless to say, a fascinating and eye-opening experience – one I've vowed to repeat!
Making sake is a hugely complicated process. They say (I'm not sure who 'they' are but they do say, nonetheless) that with wine – because growing grapes is so arduous – 80% of the work is done once the grapes are picked. With sake, about 10% of the work is done once the rice is harvested; 90% therefore remains and it is down to the skill of the toji (Master Brewer) and the kurabito (brewery workers) to turn this white grain into the sublime drink we know and love.
You can read my overview of sake making on this website on our How Sake is Made page
I was asked to write an article for internet-based sake magazine 'Museum of Sake Journal' and I wanted to share that with the readers of this blog. Please click here or on the image below to read the article and discover what my two weeks at Hayashi Honten were like. Do check out the rest of the magazine too, it's great!