12 new sakes for you to try!
Six from existing suppliers and six from a brand new brewery to the UK – The Noguchi Naohiko Sake Institute!
(more…)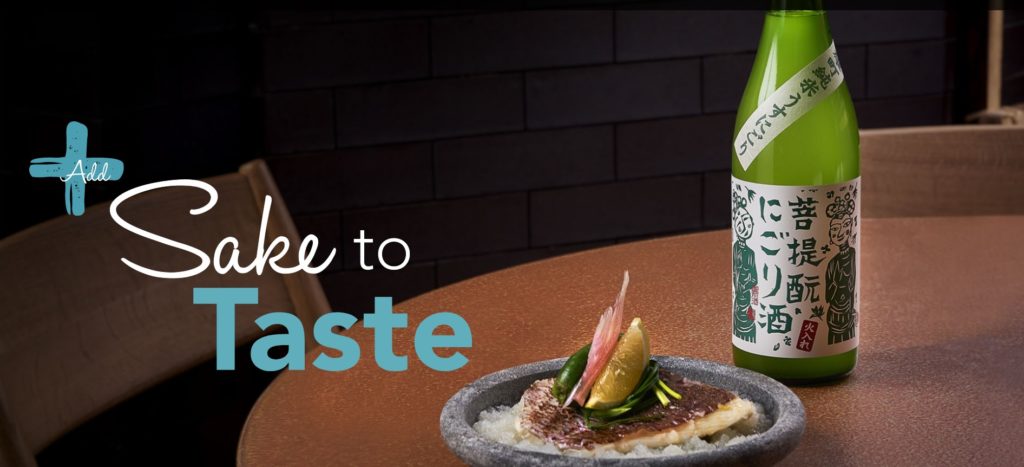 Add Sake to Taste
from 14th February to 18th March 2022
JFOODO (Japanese Gov sake promotion peeps) have partnered with around 20 restaurants – Japanese and non-Japanese alike – and five of the UK's top sake importers (yours truly being one of them). Together we've developed out-of-this-world sake pairings with some wonderful dishes.
To whet your appetite, allow me to tell you about some of the pairings & restaurants I've been involved with:
(more…)
Message from our Director:
As you well know, the entire country is going through a time of unprecedented struggle and uncertainty which is affecting all aspects of our lives in varying ways and to different degrees of disruption.
Tengu Sake is determined to continue supplying all your sake needs for as long as we are permitted. Currently the Government has not stopped internet-based orders and deliveries taking place, the only considerations we have are ones of safety to you, our customers, and to our delivery provider.
Our delivery provider has put hygiene measures in place to mitigate infection risk including single use gloves and face masks. Deliveries can also be 'signed for' without personal contact (via phone or intercom or through the door, for example). In this case, the driver will take a picture of the stock being left where requested, and then sign on the customer's behalf.
Unfortunately our delivery capacity has been reduced due to staff shortages both in the warehouse and for deliveries. Although you can currently schedule delivery dates in the Checkout we ask our customers to be understanding if we don't quite make it. We have been advised that deliveries will be fulfilled as soon as possible.
For customers who provide their mobile phone numbers, text messages will be sent out the day before at 9pm alerting customers of delivery the following day.
Finally, I would ask you to spare some thoughts for the thousands of restaurants, pubs, bars, etc. who are being hammered at the moment. They could really do with your support so, if they are offering a delivery service and you are in a position to support them, please consider ordering from them. Ordering direct is always better, going through a third party service (Deliveroo, Just Eat, etc.) substantially reduces their share of the income and, right now, they need all the help they can get.
I would like to thank you in advance for both your understanding and cooperation in the these trying times. Thank you for your support.
Good health and best wishes to all.
Oliver Hilton-Johnson
Director, Tengu Sake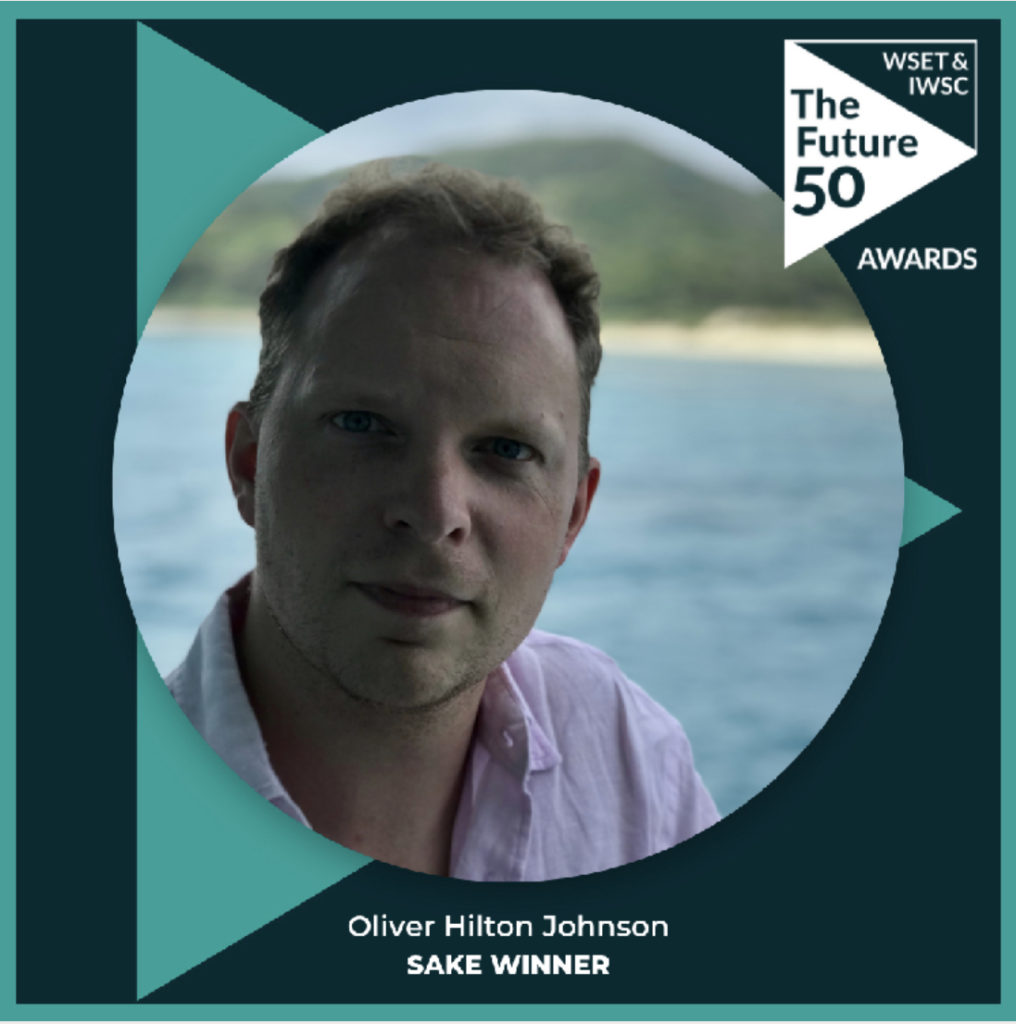 Future 50 up-and-coming drinks stars announced
So proud to have been chosen as one of the Future 50 for the international drinks industry.
The Future 50 is a list of 50 individuals under 40 years old in the global drinks trade who will shape the industry in years to come. It is a joint venture between the IWSC and the Wine & Spirit Education Trust to mark the 50th birthday of both organisations.
(more…)
Last month I explained that Gozenshu's "The Silence" line up was proving so popular with trade customer that I couldn't list it on the website but I promised it wold be available in February 2020! Well, I'm afraid, I have to go back on that promise – but all is not lost! Let me explain below.
(more…)
A while back I participated in an event with the British Sake Association where I introduced the enthusiastic crowd to Gozenshu's new line up – The Silence. In summary it's fantastic and was very well received. I vowed to have it on the website by the end of the week… (more…)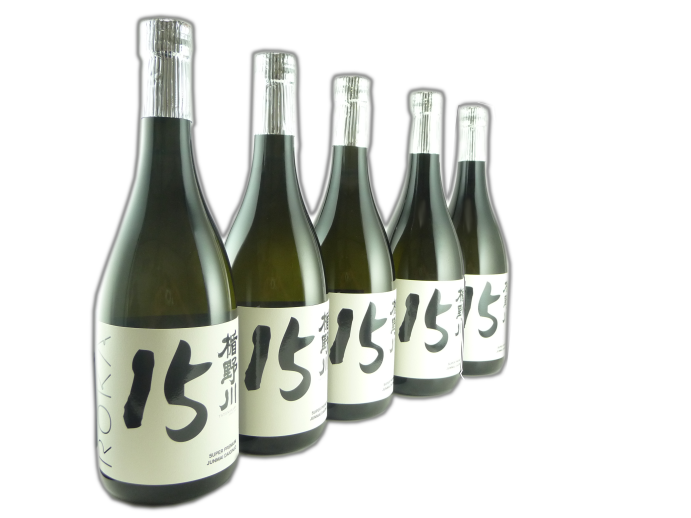 London's renowned contemporary Japanese robatayaki restaurant, ROKA, celebrates its fifteenth anniversary in the summer of 2019. To mark this auspicious occasion the group approached master sake brewers and long-time ROKA collaborators, Tatenokawa, asking them to craft a bespoke sake especially suited to ROKA's signature robata dishes. ROKA 15 was born. (more…)
The wait is finally over! We have launched our premium spirits range. Our initial line up consists of:
2x Japanese gins
3x awamori
1x shochu
Unfortunately we are not currently offering the spirits for sale on tengusake.com but they are available at Master of Malt, Hedonism Wines and Berry Brothers and Rudd. You can find out more details on each of the products over on our spirits page.

Amazing – we did it again!!! Tengu Sake has been awarded IWC Specialist Sake Merchant of the Year 2018!
That's three year's running. What an achievement and I'm so proud that all the hard work Tengu Sake has been doing over the years is being recognised. Thank you to everyone: our customers and friends, without you this would not have been possible.
Tengu Sake still adheres to it's principle tenets:
Quality products
Reasonable prices
Excellent customer service
Unparalleled communication and interpretation of products
Here's to another year of slingin' quality sake!
The new GDPR legislation comes into effect on 25th May 2018. We take your privacy and your rights to your data extremely seriously, we always have.
If you've recently stopped getting our newsletter you can sign up again here.
We've also published a Privacy Policy and updated our T&Cs.
Any questions please feel free to contact us!