It's that time of year again and we all love a good Christmas sale!
Whether it's stocking fillers or something more serious, we've got you covered for excellent sake and spirits in our Christmas 2021 sale. Here's a summary of what we have on offer, all 15% off:
(more…)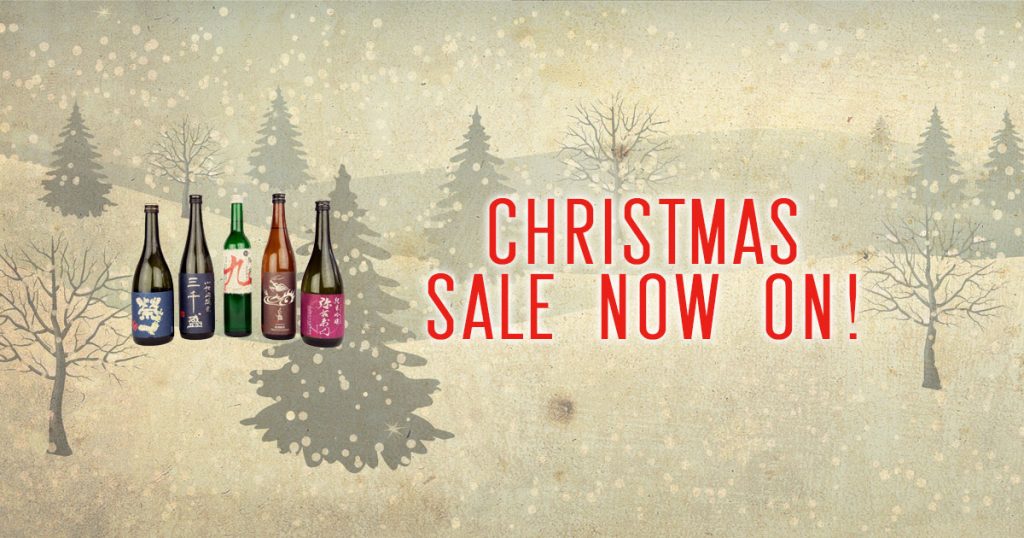 Head over to our Sake Shop to see the fantastic savings on offer.
Newsletter subscribers get sent additional savings and offers so the best way to save this Christmas is to sign up to our newsletter!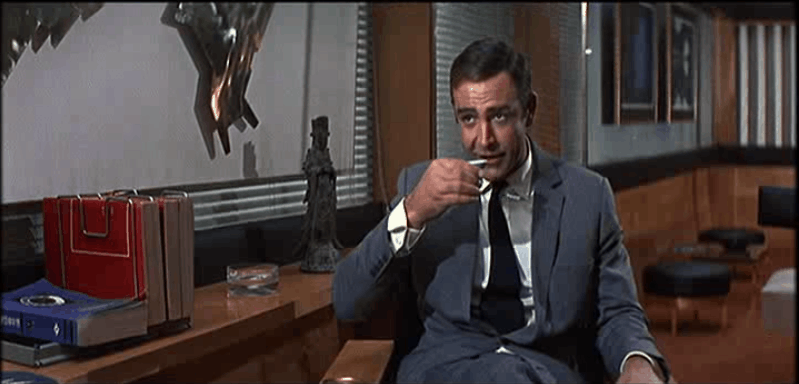 Stuck for Father's Day gift ideas?
If your dad's as cool as James Bond he's going to want some sake this Father's Day. Even if he's not, sake will help. A lot. So why not take advantage of our super Father's Day sale which we're running until the day itself (Sunday 19th June)?
Idea 1: Gift Vouchers
Our Gift Vouchers are proving super popular, and this Father's Day we are offering an extra 10% free! For example, spend £50 on a gift voucher and get an extra 10% on us bringing it up to £60!!! Not sure what your Dad might like? No worries, leave the decisions up to him!
Idea 2: Sake Deals
We've discounted seven of our most popular sakes (up to 20%) so there's something for everyone. Take a look:
Pearl (500ml)
A beautiful, sparkling Junmai Daiginjo
(£16)
Konishi Silver (720ml)
Light, delicate, refreshing
(£20)
Tatenokawa 50 (720ml)
Fruity, expressive & crisp
(£24)
 
Autumn Leaves (1.8l)
Warming caramel
(£32.80)
Mountain Stream (1.8l)
Super fresh, zippy namazake
(£48)
Golden Amber (720ml)
Deep oaky, rich, aged 12 years
(£52)
Nirvana – Fresh in! Winner of 6 consectutive Gold Medals, limited stock
(£68)
Alternatively, why not spoil yourself!
Sale ends 19th June.
Discount on sake in our sake shop, see below for details.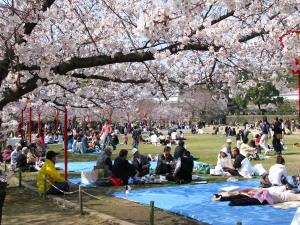 Right now it's hanami season in Japan. Hanami is the Japanese traditional custom of enjoying the transient beauty of flowers, usually cherry blossom, it is also an opportunity for everyone to cut loose, get together with friends, throw a blanket under the trees, grab some sake and have some fun!
The picture below is of the Shin-Sakai River in Kakamigahara City, Gifu Prefecture where Hayashi Honten brewery are based. The Kabuki actor, Hyakujuro, donated 1000 cherry blossom trees (sakura) to the city; they now line the river and when they bloom – as you can imagine – it is a spectacular site to behold, if you were there you'd want to have a party too! To commemorate this Hayashi Honten brew Black Face, a cracking junmai daiginjo, with Hyakujuro's kabuki mask decorating the front label.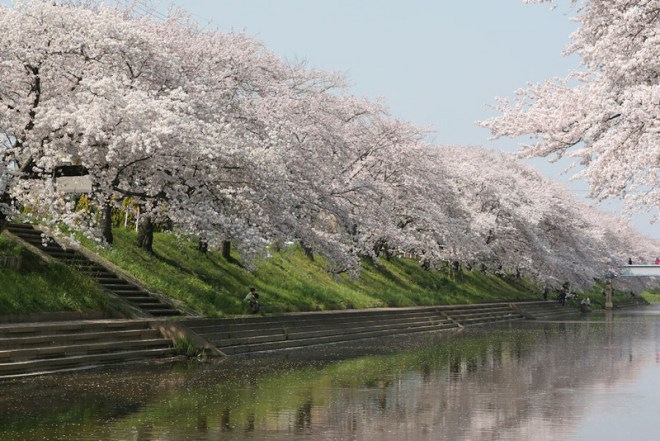 We wanted to bring some of the hanami festival fun to you here in the UK! Perhaps you are lucky enough to have some cherry blossom near you – you might have seen it burst in to bloom recently (or maybe it's soon to come) – at any rate, it's definitely getting warmer so grab a blanket, get some friends together and have yourself a hanami party!
We'll help by offering – to all newsletter subscribers –  15% discount on ALL orders, AND free delivery on any orders over £60. If you're a subscriber you will receive your discount code, if not all you need to do is sign up here!
If you're wondering where you can enjoy hanami in the UK:

Limited offer – 25% off!!! See below for details!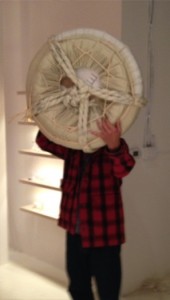 Now I know you've been checking and you're quite right, the Tengu Sake website has been down for the past couple of days. Why? Because TODAY we're launching a super-awesome, new version!
"But it looks the same!", I hear you say. Well, yes, but things behind the scenes are a hell of a lot simpler, plus, there's some seriously cool new features:
responsive website – Tengu Sake is now optimised for mobile platforms. Browse on the go and purchase your favourite sake anywhere!
better user experience – the checkout process is much approved and more streamlined now. Yipee! Less faffing, more drinking.
Sake Wares – we now have four fabulous sake sets for you. Everything from simple glazed sets for warm sake through to beautifully hand-crafted gold leaf sets for your premium, cold sake. Check them out here.
Gift wrapping – this has been a long time coming! I'm delighted to announce that we have some fantastic presentation boxes that you can opt to have your sake sent in. Just tick the gift wrap option before you add your sake to your cart.
New products – we've added seven new products to our portfolio. Three cracking flavoured sakes – yuzu, ume (plum), momo (peach) – an uber-premium, Gold Medal winning Daiginjo: Nirvana; a new Junmai Gijno, Zen Mountain; a thigh-slappingly tasty Daiginjo Koshu.
All this whilst retaining the 'filtering by characteristic' functionality you love so much on the Sake Shop pages.
To celebrate the launch of the new site I'm running a 25% sale on all sake and sake selections until midnight on 14th December! Just use coupon code xmas25 to claim your 25% discount!

Happy sake drinking,
– Oliver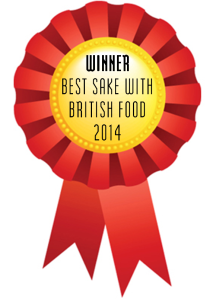 The accolades keep rolling in!
Rocky Mountain has been voted "Best Sake with British Food" at this year's Sake Experience at Hyper Japan. Over 1100 people visited the Sake Experience (a 44% increase on last year).
To celebrate our award I'm offering a 10% discount and free delivery for a half case (6 bottles+) of Rocky Mountain!


NB – discount only shows after you've logged in/registered and added 6 bottles of Rocky Mountain to your shopping cart. Discount only applicable to Rocky Mountain.

ROCKY MOUNTAIN
Rustic, raw and earthy
JAPANESE NAME OF SAKE:  Gozenshu 9 Regular
TYPE OF SAKE:                        Junmai Bodaimoto
BREWERY:                                Tsuji Honten
This is a rustic, raw and earthy sake with malt, caramel and cereal all present on the nose. The flavours are smoothly presented, well-balanced, rich and deep. Again, caramel, malt and cereal are the predominant flavours and, when warmed (30°C – 45°C), Rocky Mountain favours the sweeter caramel notes.
Full umami in this sake means it's a wonderful pair with richer flavours. Think cheese burger, think BBQ, think anti pasti, roasts, game, cheese, tomato sauces…
So, next time you're reaching for a full-bodied red to go with your summer BBQ, why not grab a bottle of Rocky Mountain, wow your friends and experience umami matching like never before.
Visit the Tengu Sake shop and buy now!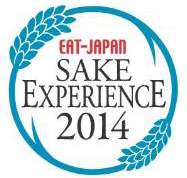 Event Info
Hyper Japan is the UK's biggest Japan culture festival held over three days (25th – 27th July) at London's Earl's Court. It's a lot of fun but kind of crazy! Lot's of food, anime, cosplay, art, budo, clothing, you name it! Every year they run the Sake Experience, it always proves extremely popular with almost 800 people attending last year.
This year there will be 11 Japanese breweries attending and you'll have the opportunity to try sake from all of them. Two Tengu Sake breweries – Tsuji Honten & Yoshida – will be there.
COMPETITION
All you have to do is answer this simple question to be entered into our prize draw for one free ticket to the Sake Experience:
Q: What is my favourite vessel to drink sake from?  (clue: look around this blog!)
Free delivery on 2+ bottles of Junmai Daiginjo, Daiginjo or our aged sake Golden Amber
Offer valid until end of 11th June.
Order any combination of these great sake and, as long as you order 2 or more bottles, we'll deliver them straight to your door, free of charge!
Click here to take advantage of this offer!
Clicking the link above will take you to the 'Discover Our Sake' page on the Tengu Sake website. You'll find all our Junami Daiginjo and Daiginjo sakes on the top row, Golden Amber is a little further down, in the Junmai section (or just filter by clicking the "Aged" pictogram).
Happy sake drinking!
Win one of our Brewery Selections!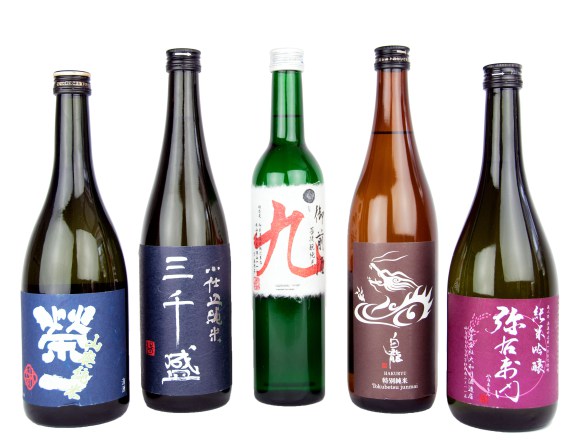 Tengu Sake is currently running a competition on the At Home Magazine website, offering a lucky reader the chance to win one of our Brewery Selections!!!
Head on over to the At Home Magazine competition page to enter
or
if you can't wait that long and simply HAVE to get a case NOW then we're currently offering the Brewery Selection at a special discounted price and with free delivery at tengusake.com
Happy sake drinking.
Exciting times! We just rolled out an updated version of our website www.tengusake.com.
How's it different, you say?! Check it out:
First
You can now create a profile, place an order, and pay for it all via the website. No more paying over the phone or by bank transfer.
Phe–ew!
Simply create an account when you checkout and, next time you login, all your delivery preferences will be there!

Second
Most awesomely, finding the perfect sake for you just got easier! How? You can now filter your sake choices using our unique pictogram system, simply by clicking on the pictograms at the top of the page.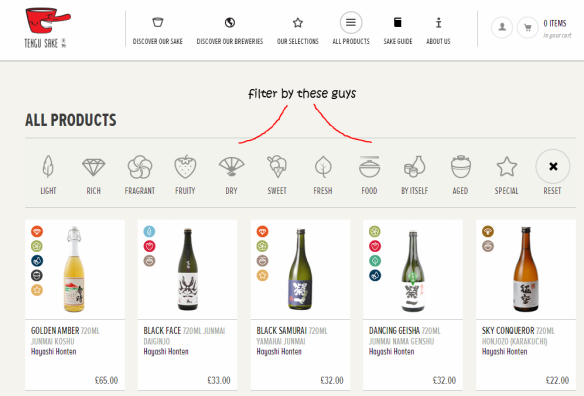 You can do this on both our Discover Our Sake page and our All Products page. Go on, try it now!  NB – these two pages have now been combined into one, our Sake Shop.
Third
More information is now detailed about each sake on the sake's product page. The right-hand column now details:
the pictograms associated with each sake
recommended drinking temperatures
a breakdown of the flavours and profile of the sake via a flavour graph
recommended food pairings
and, of course, for those in the know, our 'Master Specs'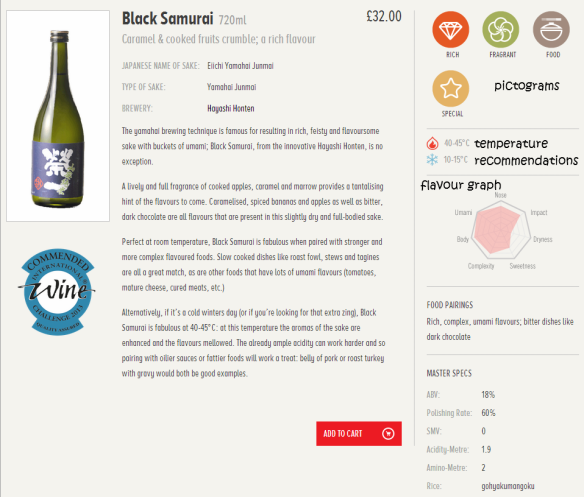 We've done all this to make it easier for you to find and order the sake you want. As ever, if you're struggling do not hesitate to give us a call or drop us an email, we're always happy to give advice!