In April of every year the International Wine Challenge judges thousands of wines and hundreds of sake. This year attracted 583 entries into the sake category making it, by far, the largest sake competition outside of Japan and the most internationally renowned. 2013 is our first year of entering the competition (hell, it's the first year we've had any sake!)
Tengu Sake entered 10 sake and won 9 awards!
As you can imagine I am simply simply over the moon with these results. Every single one of the breweries I represent won an award, which just goes to show how awesome these guys are and how privileged I am to be representing them.
IWC 2013 TENGU SAKE RESULTS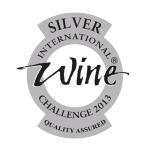 Hayashi Honten's "Golden Amber" – junmai koshu. Golden Amber is a exceedingly rare, 12-year aged sake. Dark amber in colour with a toffee & almond nose and rich, deep flavour.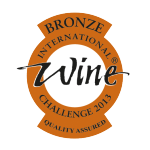 Yamatogawa Shuzo's "Autumn Leaves" – a honjozo. Medium dry with excellent, creamy, rice flavours & a delicious sweetness.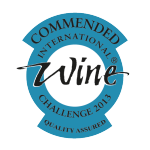 Hayashi Honten's "Black Samurai" – a yamahai junmai.
Michisakari's "Rare Brew" – a junmai daiginjo & "Morning Dew" – a junmai.
Tsuji Honten's "Green Mountain" – a junmai ginjo.
Yamatogawa Shuzo's "Velvet Mist" – a daiginjo.
Yoshida's "Special White Label" – a daiginjo and their "Red Label" – a junmai.
Well done to the brewery workers and toji who's skill and dedication have made our triumph possible.
ABOUT THE IWC
Kenichi Ohashi, Co-Chairman of the Sake competition:
"The International Wine Challenge is unique and is widely regarded as the finest judged tasting in the world.  I know of no other sake competition in the world where each medal winner will have been blind tasted on a minimum of three separate occasions to ensure consistency and fairness. Our much-coveted medals are displayed on the bottles of winners which means consumers can instantly trust the quality of the product as it will have been tasted by the best sake judges in the world."