Discount on sake in our sake shop, see below for details.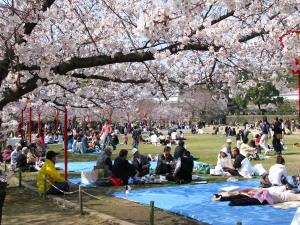 Right now it's hanami season in Japan. Hanami is the Japanese traditional custom of enjoying the transient beauty of flowers, usually cherry blossom, it is also an opportunity for everyone to cut loose, get together with friends, throw a blanket under the trees, grab some sake and have some fun!
The picture below is of the Shin-Sakai River in Kakamigahara City, Gifu Prefecture where Hayashi Honten brewery are based. The Kabuki actor, Hyakujuro, donated 1000 cherry blossom trees (sakura) to the city; they now line the river and when they bloom – as you can imagine – it is a spectacular site to behold, if you were there you'd want to have a party too! To commemorate this Hayashi Honten brew Black Face, a cracking junmai daiginjo, with Hyakujuro's kabuki mask decorating the front label.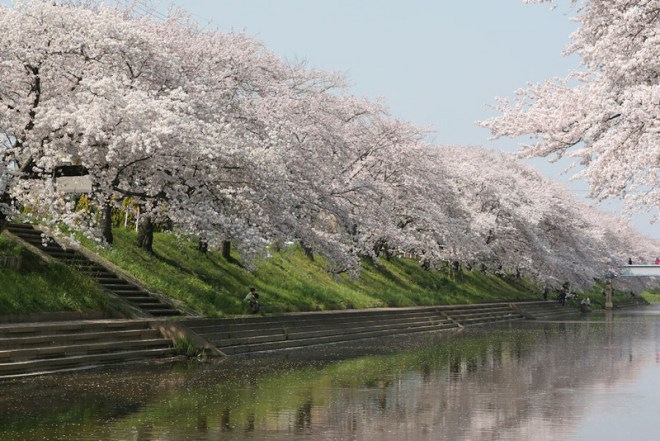 We wanted to bring some of the hanami festival fun to you here in the UK! Perhaps you are lucky enough to have some cherry blossom near you – you might have seen it burst in to bloom recently (or maybe it's soon to come) – at any rate, it's definitely getting warmer so grab a blanket, get some friends together and have yourself a hanami party!
We'll help by offering – to all newsletter subscribers –  15% discount on ALL orders, AND free delivery on any orders over £60. If you're a subscriber you will receive your discount code, if not all you need to do is sign up here!
If you're wondering where you can enjoy hanami in the UK: