Limited offer – 25% off!!! See below for details!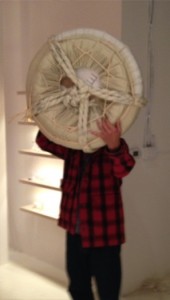 Now I know you've been checking and you're quite right, the Tengu Sake website has been down for the past couple of days. Why? Because TODAY we're launching a super-awesome, new version!
"But it looks the same!", I hear you say. Well, yes, but things behind the scenes are a hell of a lot simpler, plus, there's some seriously cool new features:
responsive website – Tengu Sake is now optimised for mobile platforms. Browse on the go and purchase your favourite sake anywhere!
better user experience – the checkout process is much approved and more streamlined now. Yipee! Less faffing, more drinking.
Sake Wares – we now have four fabulous sake sets for you. Everything from simple glazed sets for warm sake through to beautifully hand-crafted gold leaf sets for your premium, cold sake. Check them out here.
Gift wrapping – this has been a long time coming! I'm delighted to announce that we have some fantastic presentation boxes that you can opt to have your sake sent in. Just tick the gift wrap option before you add your sake to your cart.
New products – we've added seven new products to our portfolio. Three cracking flavoured sakes – yuzu, ume (plum), momo (peach) – an uber-premium, Gold Medal winning Daiginjo: Nirvana; a new Junmai Gijno, Zen Mountain; a thigh-slappingly tasty Daiginjo Koshu.
All this whilst retaining the 'filtering by characteristic' functionality you love so much on the Sake Shop pages.
To celebrate the launch of the new site I'm running a 25% sale on all sake and sake selections until midnight on 14th December! Just use coupon code xmas25 to claim your 25% discount!

Happy sake drinking,
– Oliver